Who is Behind The Review Generator?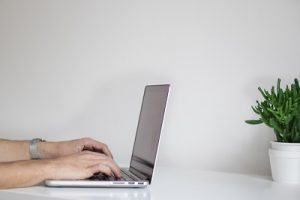 The Review Generator is proudly brought to you by KSH Marketing, a Los Angeles internet marketing and web services company.
As an internet marketing company, we know how important online reviews are. They can make or break your online reputation.
Too many times we see great companies lose business because they don't have online reviews. Many times this isn't their fault. They do great business but their customers aren't motivated to leave reviews.
We have found out that sometimes just reaching out for a review is the best way to get a review. Sometimes your customers just need a little help with the process.
Enter: The Review Generator
With our program, your customers are asked to leave a review via email and/or text messages. A drip campaign can also be set up to follow up with customers who have not yet left a review. Positive feedback is sent directly to the review sites of your choice, such as Yelp, Google, Facebook and more.
What happens if your customer did not have a good experience? Well, with our funnel system, any negative feedback is directed straight to you so you have a chance to right the wrong.
We're Here To Help
And we're always around. We want to see your business succeed so that's why we offer some of the best support around. Whether you want to chat, email, or call — we're always here to help!