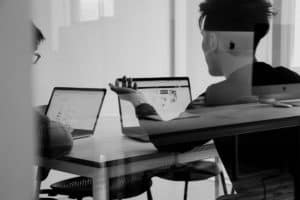 Reviews are vital to your business. When you get them – either positive or negative – your response can play an even greater role. For starters, your response to a positive review can enhance it maximizing its effects and making you irresistible for as long as it lasts. At the same time, your response to a negative review can salvage its negative effects and make you look good. These are all when you respond appropriately.
We agree that responding appropriately to reviews is not every business owner's strong suit. For example, a negative review can leave you so angry and spiteful you don't know when you try to let the entire world know how horrible the customer was with a lot of unprofessional words. A positive review can also either be shabby or good and you just respond with a short sentence or don't respond at all.
Let's dive right into how you can respond to reviews and make each one count.
These are quite popular and contradictory. The customer seems happy enough to leave 4 or 5 stars and some shiny points but still unhappy enough to say a few statements of disappointments or unmet needs. Don't panic or focus only on the positive statements. Your response should be something like this,
Hello (name),
Thank you for your feedback, we are glad you mostly enjoyed the service. We apologize for those areas we have fallen short and are glad you are giving us a chance to make things right.
Your feedback has been valuable in improving our services.
We look forward to having you next time.
(Manager/company name)
They come along now and then. These customers know exactly how to leave a review, they are intentional about every word. You want to respond just as professionally.
Hello (name),
Thank you for this detailed and fair review of our service. It's good to hear you (reiterate the positives). We certainly strive to be better each time and are happy you could feel that effort.
We also take your criticisms (if any) into great consideration to help us enhance our services.
It was a pleasure. See you again soon.
(Manager/company name)
Difficult to please customer
These bunch are usually happy and have nothing but good things to say but yet leave 4 stars and probably some negative details that should be irrelevant but were mentioned, anyway. This is where you focus on the positives.
How you respond,
Hello (name),
Thank you so much. We are glad you had a nice time and experience. (Emphasize on the positive points they mentioned)
We do look forward to your next visit and your even greater satisfaction.
(Manager/company name)
These are usually returning clients who have nothing but praises for you. And all 5 stars of course. Your response here should be in every way as warm as their review and happy.
Hello (name),
It was a pleasure having you over as always. Thank you for your feedback.
(Mention something good about them too)
We can't wait for your next visit to do this all over again.
(Manager/business name)
The idea here is to match the customer's approach and play on it to your advantage. Always remember your response isn't all about that specific customer but mostly intended for new ones. Draw them in.