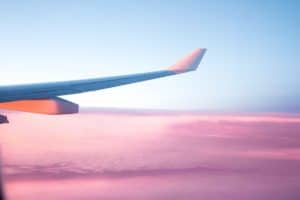 When you establish a business, it is with the aim to succeed right? And make profits, get a large customer base, and thrive? So you would brainstorm ways you can do this aside just opening a local office or location. Most business owners turn to ads but in recent times you can do much more.
If you are in the restaurant, hotel, vacation rentals, attractions, and other similar travel-related niches you should take advantage of a platform like TripAdvisor.
Just in case you committed the abominable act of asking why? Or mouthing who's TripAdvisor? We will lay out the answers with fresh stats. As of 2019,
TripAdvisor has generated 795 million reviews and opinions
They have 8.4 million listings on their site
TripAdvisor receives 490 million unique visitors per month
They reach over 60% of worldwide travelers.
Travelers who use TripAdvisor:
Start planning their trips 20 weeks earlier
Research the platform for over 164 minutes
Read or visit 182 pages on TripAdvisor while shopping around.
Spend 25% of all shopping time on TripAdvisor.
74% of all travelers use TripAdvisor to plan their trip in some way.
While these stats go on and on, you get the picture by now to know that TripAdvisor is too big and impactful to your business niche to ignore.
So let's say you have skipped all this already and have your listing. You will get to know you need reviews to truly thrive on this platform because – again stats:
53% of travelers do not commit to a booking or spending until they have read reviews on your TripAdvisor listing.
Also, you hardly need convincing on how travelers or shoppers need to see reviews to be completely attracted to what you are offering.
It all sounds so important but what is truly overwhelming is how to get these reviews especially when these same customers are reluctant to leave them. Thankfully, you have us and we put together the strategies you need to pull off getting more reviews on TripAdvisor.
Ask and receive – Did you know that 7 out of 10 customers say they would leave a review if asked? Asking is not overrated it is essential. Ask face-to-face at the end of the service. Since the client is likely to forget when they step out, send an email or SMS as a reminder.
Make it easy – The less hurdles to climb the better for your review game. Add a link that takes customers straight to your TripAdvisor review page. Display a clear prompt on your website for reviewing on TripAdvisor.
Use templates – When you send emails or messages use effective templates that are professional, engaging, and compelling. Use them at the right time too to ensure results.
Promote your presence – At every chance or touchpoint, you get, promote your presence. Let people know you have carved a niche on TripAdvisor. Show off your accolades or past reviews. You'd be surprised how this influences people to review your service too.
Monitor competitors – No doubt you have competitors doing better. Find out how they do it. Monitor them to gain helpful insight.
Respond – Let people feel your presence and care by responding always.