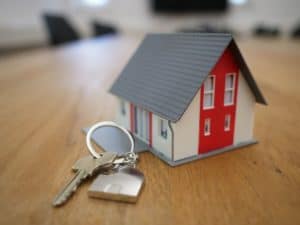 Yes, it's true. In the past, real estate agents hardly ever needed reviews or even thought of them. That was simply because, in the past when people needed a real estate agent they asked their neighbors, friends, colleagues, or family. A real estate agent got leads based on word-of-mouth. And most times, your word-of-mouth referrals were easier to convert because they know someone close to them used your service.
Fast forward to now, things have changed. Word-of-mouth referrals still live on for real estate agents but it is now done on the internet. People are super dependent on the online world and they look to it for direction when in need. Since, physical referrals is dying out, people tend to look to your reviews for confirmation of your expertise. Doubting this change as a real estate agent is at your peril – or businesses' peril. Here are what people are trying to find out when they view your reviews and likely compare it to a few other agents they have found:
Your reputation – Reputation is indeed everything in a business. You won't help yourself if you have a reputation for showing up late, never delivering, or giving clients a hard time. Customers can tell much about your reputation from online reviews.
Competence and professionalism – If you lack either of these, how do you intend to sell or buy a house? Clients know these qualities go hand in hand and want to confirm your capability.
Other qualities clients try to discover about from your reviews are:
Are you trustworthy and reliable?
Your negotiating skills
Customer service and approach to client needs.
Would a previous client likely use you again?
Now, if reviews say so much, imagine not having any or having too little or all negative reviews. A disaster is what that is!
Here's how you can use reviews as a solid lead generation and marketing strategy.
Ask – Your client is not a mind reader, and it is a known fact, that clients are often reluctant to leave reviews even when they know how important it is for you. Wait until the deal is done, and the client seems satisfied. Ask them about the service and if they need anything else. Then remind them to leave a review and thank them in advance.
Claim your online presence on platforms where reviews matter – This means platforms like Google my Business, Zillow, and Trulia. Even Yelp counts.
Ensure a positive review with outstanding service – It will be quite unfair/unwise of you to demand reviews from an angry or unsatisfied client. If you provide outstanding service in buying or selling their home/property, the client will be glad to leave a review that is certainly positive. Remember that it's the positive that matters more.
Boost your reputation – Do all you can to protect a good reputation online. Improve your service, negotiation skills, and professional network. When your clients have a complaint duly respond and be genuine in your intent to help. Clients can sense this too.