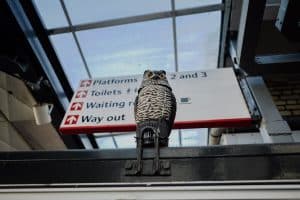 You work so hard to build a solid online reputation only to discover you might have to deal with fake negative reviews that threaten to disrupt your hard work. It can be quite the task.
Fake Google reviews are not hard to find on Google because anyone can create a Google account and leave a positive or negative review for your business or any business for that matter. These persons might have never contacted your business much less made a purchase to base their review on.
Having to experience something like this on a platform such as Google with its many policies, can be surprising or disappointing. But it is what it is and as a business owner, you must deal with this problem while saving your business reputation.
Who leaves negative reviews?
We would say anyone but it's unlikely that a complete stranger has any reason to badmouth your business. The culprits are often competitors trying to disrupt your business, disgruntled employees you probably let go earlier, and trolls who just have a bad attitude.
Recognizing fake Google reviews
The first step to dealing with fake Google reviews is to be certain they are fake.
They are bogus: Fake reviews lack detail and present non-specific criticisms. They don't talk about a specific issue but try to make everything look bad.
Strange pattern: You can click on a reviewer's profile via Google My Business to investigate strange patterns of reviews. For example, if the reviewer keeps giving your business 1-stars with negative language but gives 5-stars to your competitors, then something is obviously fishy.
Your customers: Search the name of the reviewer against your customer database. If you don't find their name there, it's a fake review.
Getting rid of the problem
Respond
Keep calm and think of the best way to salvage the situation. Think of what your real clients will see when they look at your business page. Respond professionally and get things back in your control.
Flag
After confirming that the review is indeed fake, check which Google rules or terms it violates and flag it. Click the flag icon which appears at the top of the review. A violation page will open up. Enter your email address and select the most accurate violation. When all is done, submit.
Extra work
It's important to note that Google does not remove all fake reviews. When they do, it might take a lot of effort and patience on your part. Following no response to your first submission, contact GMB support team on Twitter. Send a clear message with details such as;

Records of the reviewer's experience with your business
Google maps link and the review's URL
NAP details of your business
Screenshot of the review – your evidence
Clear explanation on why it should be removed.
Wait for a response. You can also opt for a live discussion via call with a GMB associate.
If the reviews are finally removed that's good news, but if not rest easy and keep up with your quality service. Authentic clients who leave positive reviews will help you drown out the negatives.