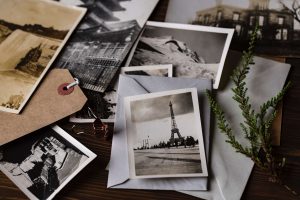 "A picture tells a thousand words" they say but we sometimes think this refers to a drawing of Mona Lisa or some other interesting piece. The thing is, any picture can speak and the loudest of them all are the pictures that represent your business–in this case your Google My Business photos!
Before the questions flood your mind, we will get right to answering them.
Why is your GMB photo important?
Studies have shown that 60% of customers are drawn in by local search results with good images and this usually influences their decision.
Another study discovered that businesses with more images get up to 520% more calls than competitors.
When a customer looks at your business page, believe it or not, they are searching for reasons NOT to buy from you and poor quality or stiff photos may just be that reason. Photos are more than a requirement you include to fill that spot on your GMB listing. They are another chance to convince your customer of your expertise. Let's breakdown what customers look for in a business photo.
Are you like them?
Of course, you want to do business with someone that has the tendency to think like you and ultimately offer customer satisfaction. They use photos to vet your values and ethos. If a customer can find the tiniest conviction of kindred spirit, they will stay.
Can they trust you?
This sounds awfully like a lover seeking assurance but it is very similar. At first, every customer is looking to avoid the likelihood of a bad experience. We can't speak for what happens after that.
Social class
Customers want to get a sense of your social class. They want to know just how much trust and respect to accord your business. And we don't have to tell you how impactful a photo of Bill Gates having lunch in your restaurant will be.
So what now?
Now that you have discovered the importance of your Google My Business photos, what can you do?
Do you spend all your time finding the perfect photo? Absolutely not. Here are some tips to guide you.
Think about the ideal customer you want to attract. For example, if you are a luxury hotel after elite clients, then you want to show off your pristine environment, luxurious rooms, and other elite clients who come to the hotel.
Don't get confused about your target audience, because if you attract the wrong people they will repel the right ones.
Take or find real photos that tell a story. You can take the pictures yourself to show people what your business really stands for. If you have to choose online images be very picky too. Let the images represent your business and tell a story. Avoid stock photos because they are mostly staged and unreal. Customers can see that.
Go for quality photos. They should be clear, bright, and beautiful. If you are taking the pictures yourself, capture your business at its best.
Sometimes your customers' photos can be the best selling point. If you know you did a great job with your customer, ask them to provide you with photos of the work in their public review. Your potential customer will love seeing other customer photos!